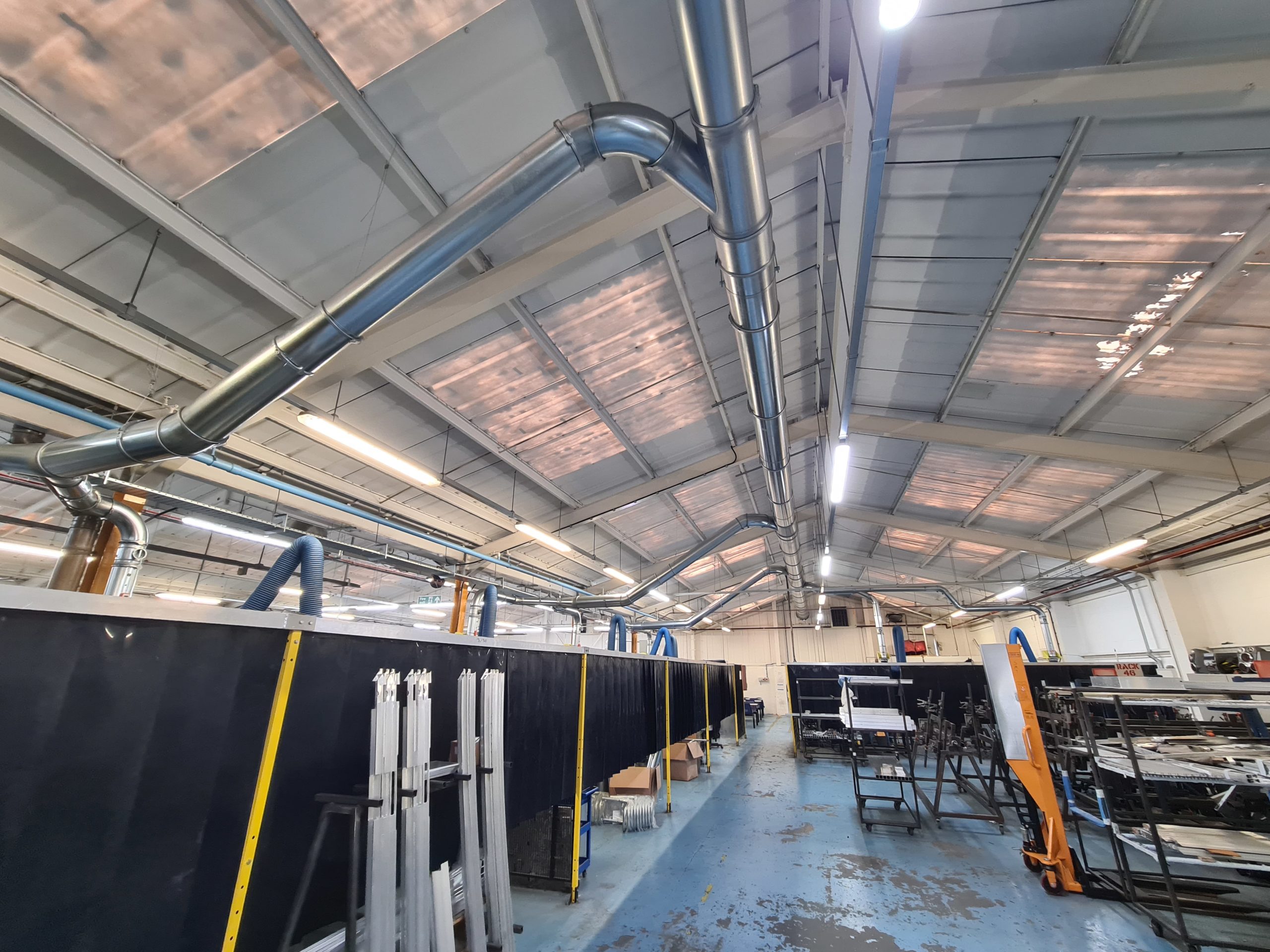 Welding Fume Extraction – Train Door Manufacturing
West Midlands Filtration was contacted by a Tamworth-based Train component manufacturer to design & install a centralized welding fume extraction system for Tig welding of aluminium. After submitting our proposal West Midlands Filtration was selected to supply the LEV system.
The system consisted of 14 Nederman 4m standard arms, Nordfab Quick Clips Ducting, 15Kw centrifugal fan & Monitair Hood Gauge indicators. The system was installed during weekend work to avoid disruption & training was provided to all operators after completion.
Share This Post